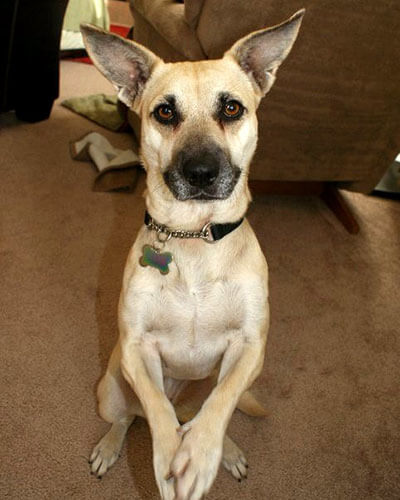 Libby
· Mascot
Alice and Libby are owner/trainer Jessica Lohry's demo dogs, constant companions, and diabetic alert dogs…and now are the official Dogwoods Lodge Mascots!
Nickname: The Libbinator
Breed: 100% purebred mutt (best guess: Chihuahua/Great Dane mix)
Size: 25 lbs
Abilities: She can jump like a Jack Russell and run faster than most dogs twice her height. She is an incredibly fast learner and is a master of the clicker.
Temperament: Bashful, adorable, playful, loves to lick, incredibly smart
Fortes: Tricks